12/03/2018
Posted by:

DIRECT ADMISSION

Category:

Blog
Today, education is very much essential to build a good career. Students are used to wander here and there for right career and best guidance after their school education.
Here we are going to provide career counselling guidance for the students who wish to pursue their career after 12th in science field. We refer to those students who are having science group in 12thstandard. Science students can appear in JEE Main 2018 and NEET 2018, for admission to top engineering and medical colleges of the country receptively.
There are lacs of students in our country who are puzzled regarding their career after schooling. Many students search a lot related to career after 12th in the field of Science stream/ Commerce stream/ Arts stream.
Are you also looking for the right reply of the following questions. The read the article throughly.
Science students generally ask which are the best courses available after 12th science with Biology or with Mathematics. Most of the students who are having Mathematics in 12th standard, they ask questions about the courses available other than engineering. Here you can check the career counselling material which will clear all of your doubts related to science stream.
Science students are generally familiar with the courses like MBBS, BDS and B.Tech. Apart from these courses, there are many other courses which a science student can opt. Here, we are listing many courses which a science student can choose after passing their 12th standard
Career after 12th Science
Medical Courses
So you are a student of science and you have done your 10+2 with PCB (Biology). Now you have the opportunity to choose the right career. Here we have some study option after 12th.
Have you ever aspire to be a part of the healthcare industry?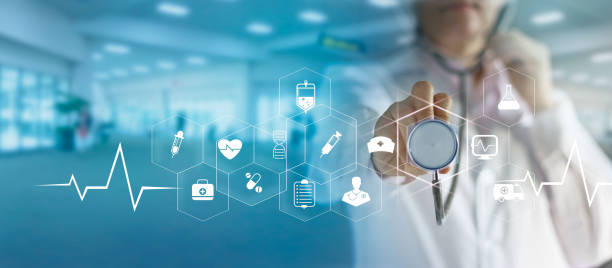 If, yes.
The you can opt for medical side which is more reliable and will suits your subjects. You can choose the medical field as your area of interest. The medical field is one of the best and prominent fields for the students having science group in 10+2 standard.
After 12th science entrance exam?
You need to go for an entrance examination to get the admission in the medical degree course.
Admission in most of the professional courses in medical fields is based on either merit or through the entrance test. There are different entrance exams for different courses of medical. NEET, AIIMS 2018, JIPMER 2018 are the popular entrance exam for admission to MBBS/BDS course.
Want to read more about medical sector?
More About Medical Courses >>
Engineering Courses
Would you like to be an Engineer?
You could go for the engineering study. There are ample opportunities in the engineering field:
Is engineering a good career after 12th science math/PCM?
Yes, all your queries exist positive, you can pursue engineering with PCM subjects but not with the PCB group. If you are still interested in an engineering career, you will have to do the 10+2 again with Mathematics.
Want to read more about engineering sector?
More About Engg. Courses >>
Business Courses
Are you interested in the corporate world for the attitude and professionalism?
If, yes.
You can choose the business world. In this field there are so many reputed courses like BBA or integrated BBA and MBA course etc. where you can earn your dreams. You will have to work in commercial, administration, selling and finance environment.
Want to read more about business sector?
More About Business Courses >>
Arts/Humanities Courses
Yes, whether you love art/humanities or are you an aspiring artistic, you can choose the arts field which is quiet broad and has got huge scope.
Art stream is also open for the science students.
Want to read more about arts sector?
More About Arts Courses >>
Available Courses after 12th Science
Courses after 12th Science with PCB:
MBBS
BAMS (Ayurvedic)
BHMS (Homoeopathy)
BUMS (Unani)
BDS
Bachelor of Veterinary Science & Animal Husbandry (B.VSc AH)
Bachelor of Naturopathy & Yogic Science (BNYS)
Bachelor of Physiotherapy
Integrated M.Sc
B.Sc. Nursing
B.Sc. Dairy Technology
B.Sc. Home Science
Bachelor of Pharmacy
Biotechnology
BOT (Occupational Therapy)
General Nursing
BMLT (Medical Lab Technology)
Paramedical Courses
B.Sc. Degree
BA
LLB (Bachelor of Law)
Education/ Teaching
Travel & Tourism Courses
Environmental Science
Fashion Technology
Hotel Management
Designing Courses
Media/ Journalism Courses
Film/ Television Courses
CA Program
ICWA Program
CS Program

courses after 12th science with PCM:

Engineering (B.E/ B.Tech)
B.Arch
Integrated M.Sc
BCA
B.Com
Defence (Navy, Army, Air force)
B.Sc. Degree
B.Des
BA
LLB (Bachelor of Law)
Education/ Teaching
Travel & Tourism Courses
Environmental Science
Fashion Technology
Hotel Management
Designing Courses
Media/ Journalism Courses
Film/ Television Courses
CA Program
ICWA Program
CS Program

Diploma courses after 12th Science:

Diploma in Beauty Culture & Hair Dressing
Computer Hardware
Fashion Designing – DFD
Dress Designing – DDD
Drawing and Painting
Cutting and Tailoring
Web Designing
Graphic Designing
Information Technology
Application Software Development – DASD
Textile Designing – DTD
Hospital & Health Care Management
Physical Medicine and Rehabilitation
Film Arts & A/V Editing
Animation and Multimedia
Print Media Journalism & Communications
Film Making & Digital Video Production
Mass Communication
Mass Media and Creative Writing
Animation Film Making
Air Hostess
Air Crew
Event Management
HR Training
Computer Courses
Foreign Language Courses

Career Scope in Science

Lot of career options are available for 12th passed science students. The best part of science stream is that students can switch to other careers i.e arts, humanities or even to commerce.

To build a great career, you must need at least graduation degree. After earning bachelor's degree you can find employment in any sector.

Candidates also have the option to pursue higher education to expand their area of job. In India, there are many colleges/Universities running higher degree courses in Science field.

Career opportunities for science students (PCM stream) is also exists in defence. After passing the 12th, one can apply directly for Indian Army, Indian Air Force and Indian Navy through National Defence Academy (NDA). NDA 2018 is conducted twice in a year in the month of April and September respectively.